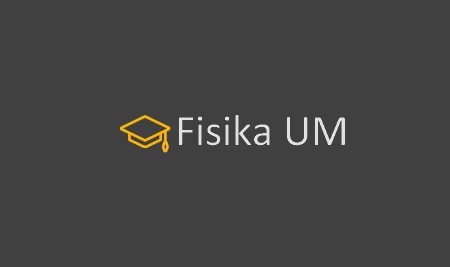 | | |
| --- | --- |
| | PENGARUH VARIASI MEDAN MAGNET EKSTERNAL TERHADAP DINAMIKA VORTEKS PADA JJ-SNS BERDASARKAN MODEL TDGL TERMODIFIKASI |
| | Hari Wisodo Dr, M.Si |
| | Nugroho Adipramono S.Si, M.Sc |


Ahmad Musrifin , Hari Wisodo , Nugroho Adi. P
Email: musyrifinum@gmail.com
Abstract  
The dynamics vortices under external magnetic field on Josephson junction Superconductor-
Normal-Superconductor (JJ-SNS) has been successfully evaluated based on modified TDGL equations. A
N N
sample applying J = 0.024J to L × L  and width of L ×L = 1.  indicated
e;y  0  x  y  0  0 x y 0  0
interaction of vortices in junction with in the side of  left superconducting materials. To see the dynamics
N N
of VAV anihilation another sample dimension of L ×L    and J  = 0.046J  was prepared.
x y 0  0 e;x 0
Each system will be affected by an external magnetic field H  in the z direction within the range of
e
0<H (0)<1. In this work, the solutions of the modified TDGL equations have been derived by finite-
c2
difference method with forward time centered space (FTCS) scheme. In the purposes of simplifying the
equation and obtaining high accuracy computation process normalization of modified TDGL equations
was taken into consideration.  
  Introducing of the external magnetic field variations shown different properties at the
equilibrium, the configurations of planted vortices in the junction, and the existence of  the vortices in the
JJ-SNS, as well as the periodicity of VAV pair anihilation in Josephson junction. If the given external
magnetic field is strong, it will make vortices easier to arrange themselves in equilibrium state, and
produce density of vortices configuration in the junction. On other side, the weak external magnetic field
will restrict the movement of the vortices to escape from JJ-SNS system. In addition, on the dynamic of
VAV pairs anihilation in the junction, the implication of applying an external magnetic field that increase
gradually will make the periodicity of VAV pairs anihilation in junction appear longer. The characterictics
of the potential curve (V-t) for each JJ-SNS system have been taken into account as well.
 
Keywords:  JJ-SNS, Dynamics Vortices, External Magetic Field, and Modified TDGL equations.